Somali Federal Government shifts blame of gang-rape case onto AMISOM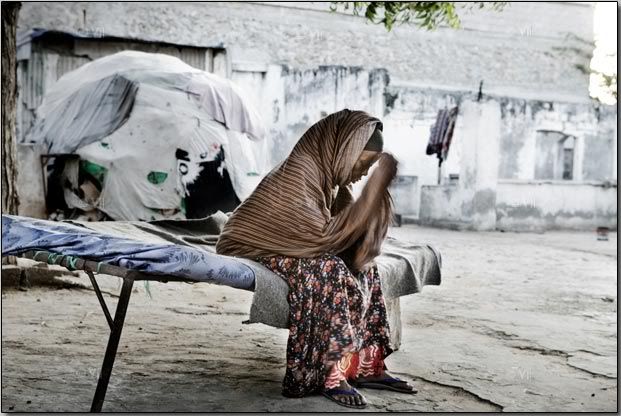 4 days after Somali Federal Govt. soldiers along with AMISOM troops were accused of kidnapping, and gang raping a mother in Mogadishu, the government in Mogadishu decides to issue a response;
"The Federal Government of Somalia has strongly responded an alleged rape of a Somali woman involving a number of personnel from AMISOM at Maslah Military Camp in Mogadishu on the 8 August 2013.
"The Somali government will not tolerate violation of human rights, in particular sexual violence towards the most vulnerable members of our society and perpetrators will be dealt with the fullest extent of the law". Prime Minister Abdi Farah Shirdon said at a meeting with his Senior Cabinet members.
The Prime Minister has launched an investigation into this incident and confirmed that the Somali Government will be closely working with AMISOM senior officials to investigate this matter and take all necessary steps to bring justice to those who committed this incident and ensure that such crimes do not occur again." - Radio Bar-kulan
Conveniently
, the government's mouthpiece, Radio Bar-kulan avoids any mention of the involvement of Federal government soldiers in this horrific case. The United Nations has recorded over 1,700 camps in Mogadishu's camps for the Internally Displaced; according to the report government forces commit most of these sexual assaults.
Despite this rape epidemic, the government has yet to carry out any concrete actions, instead, they continue recruiting former child soldiers, militiamen and war criminals to fill the army's ranks.
Somali Federal Government soldiers all over Southern Somalia are notorious for their criminal activities, South of Mogadishu; locals have accused them of land grabbing, and setting up illegal checkpoints. According to analysts, President Mohamud refrains from dealing with the poor conduct of the Somali Federal army because he fears reprisals from clans loyal to his government. Under his Presidency, gender-based violence cases have skyrocketed. Judging from the distasteful way the infamous January rape scandal was dealt with; there is not much hope this case will be dealt with accordingly.
So far, the President has not commented, instead his Prime Minister has set up an "investigation committee", spearheaded by the female education minister.